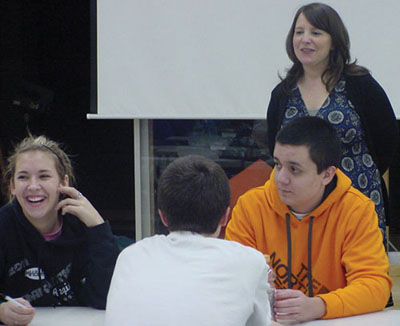 Share with Today's Students!
Join the Maple to Maple Speaker's Bureau. Adrian High School teachers are always looking for alumni to share their life experiences with students. Whether it be career, continuing education or community service, your story can expand the horizon for students as they consider their futures.
The Association also sponsors an annual Career Day where students spend the morning visiting three presentations of their choice to get a taste of various careers. About 70 alum have come back to present on Career Day and have been very well-received by students.
Contact Alumni Director Lisa Wilkie: alumni@adrian.k12.mi.us for details.